2013 SCAA Event Best New Product Winners Announced
Winner of People's Choice Best New Product—Open Class—SCAA 2013
Cupping Lab is an award-winning, powerful cupping app for coffee professionals. It is the perfect companion for cupping, which supports both formal or daily coffee tasting via its beautiful yet professional interface. It can be used in cupping sessions for grading, education, competitions and Q exams.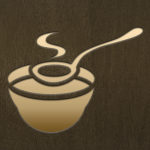 It's now available for both android and iPhone, get your CUPPING LAB now …
Already downloaded?

 » Sign in « to manage your cupping logs!